It's 2016, and the majority of us have seen how big modern day blogs and bloggers are getting. More than likely you've come to this article because you're curious and interested in starting your own blog, but not quite sure where to start. You've probably heard a lot about several of these mediums of blogging, but are looking for just the right one for you and your needs before you dig deep into your own blog, right? This is the Top 6 Free Blogging Platforms for you to dig deep into as a writer!
Well, today we're going to be checking out the Top 6 Free Blogging Platforms that you can use to pump out an awesome, professional blog and start your business today! Let's take a look.
Top 6 Free Blogging Platforms:
---
1)
WORDPRESS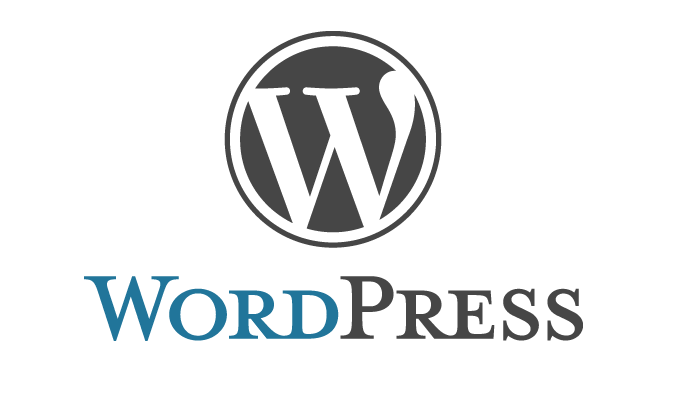 The infamous WordPress. Used by many, and suitable for many. Not used by just bloggers because of it's functionality and versatility. WordPress is probably the most commonly used blog platform and is also the most commonly self hosted and not free. There's a reason WordPress is on the Top 6 Free Blogging Platforms.
What makes WordPress so great, though? Sure it offers a huge variety of plugins, themes, layouts, etc. for insane customization and is used by eCommerce stores, blogs, news websites, etc. but why? WordPress Offers:
-Free & Self-hosted plans

-Custom Domain Availability

-35,000+ Plugins available!

-2,500+ Themes/Layouts available!

-Mobile/Responsive Design (Most Themes are)

-SEO friendly

-Extremely customizable

-Super User-Friendly

-Beginners to Professionals use it thoroughly
As you can see, WordPress is a great option for anyone who wants to start their blogging seriously and create a career out of it. Did you know there are well over 50+ million users who use WordPress? The only downside to using WordPress would be that you need to have a Domain & hosting to get the full functionality out of it and have full customization. The small investment is well worth it as you can create just about any kind of blog you can think of!
2)
BLOGGER
Hey, It's Blogger! You probably remember hearing about Blogger I'm sure because Blogger is one of the better free platforms out there. It's extremely simple, and although doesn't offer all the customization and bells & whistles as WordPress does, it's extremely straightforward for those who just want to blog and write their content and get it out there. Oh, and did I mention how they already have Adsense tools included so you can monetize your blog?
You are given the option however to run Blogger on your own hosted domain but if you choose to go totally free, you can still get traffic to your page and monetize successfully. Since it is owned by Google, you will need a Gmail account to login to to use. If your desire is to just do nothing but write and get it out there and blog for the sake of it, Blogger is a great choice!
-Can be used for FREE

-Blogger Layouts & Themes available online

-Mobile Friendly!

-SEO Friendly!

-User Friendly!

-Customization limited

-Like WordPress, can alter & edit HTML

-Best for the Beginner/Hobby Blogger
3)
TUMBLR
Tumblr is an interesting blogging platform. While it offers the least in terms of flexibility and customization, it offers the fastest ways to just get your video/pictures/content out there. Still being user friendly like the above platforms are, Tumblr likes to keep things simple and you don't have the options of messing around with extra widgets, plugins or really layouts for that matter. Yahoo actually owns Tumblr, and has been helping Tumblr grow bigger and bigger as time is going on.
Tumblr also seems to be more of a place to have pictures and video more so than other blogging platforms. Believe it or not, Tumblr is still rather new. Being formed in 2007, Tumblr actually holds around 150+ million users because it's just a "as-is" platform for blogging. Re-Blogging and sharing others content is huge on Tumblr!
-Great for beginners 

-Very User Friendly

-Great for RePosting others content & Sharing

-Really great for Photography sharing & Videos
4)
WIX
Up next is Wix! You've probably seen or heard about Wix recently, since Wix is a rather new platform for professionals designing their website. Wix aims to simplify the professional design process by guiding their users with a very User Friendly drag & drop styled website builder. They've also managed to seamlessly integrate ad availability so yes, monetization is very doable with Wix! They also have a variety of great themes & designs to use as well as great eCommerce tools if that's the way you want to go. Wix earns it's place on the Top 6 Free Blogging Platforms list.
However, Wix does have some shortfalls. They have limited customization options for those who aim to go super in depth and once you've gone with a theme and setup, it becomes a rather complex process to change themes and templates once you've already established and built your website.
Wix, in my opinion is great for professionals who want to establish their brand in a website that speaks strongly about what they do without having to deal with the hassle of hiring a pro designer/developer to do it all for them. Not entirely ideal for the casual blogger.
-Free with Premium paid options

-Can be used on custom hosting & domain

-100+ Plugins available to use

-Small amount of themes/layouts to use

-Mobile Friendly

-Customizable Widgets

-HTML Editing available

-Great For Beginners, Businesses & Professionals
5)
WEEBLY
Weebly is another one of those great platforms that offer amazing drag & drop styled website building & super easy to use tools to help you. What's also great is they give you unlimited storage and they are super geared towards eCommerce website creation. Weebly is also on the newer side of platforms, but they remain a powerful source to use.
If your main goal is to just blog, Weebly might not be the best way to go because Weebly focuses more emphasis on eCommerce than they do blogging and with limited themes and design options, might not be the most digested platform for the aspiring blogger to pick. None the less, they are still worthy enough to play around with and give a shot.
-Free with Premium options
-Can only host on custom domain if you purchase Premium
-Very limited plugins available
-Limited Designs
-Mobile Friendly
-SEO Ready
-Very easy to use
-No HTML Editing
-Great for Beginners, Businesses & Professionals
6)
SQUARESPACE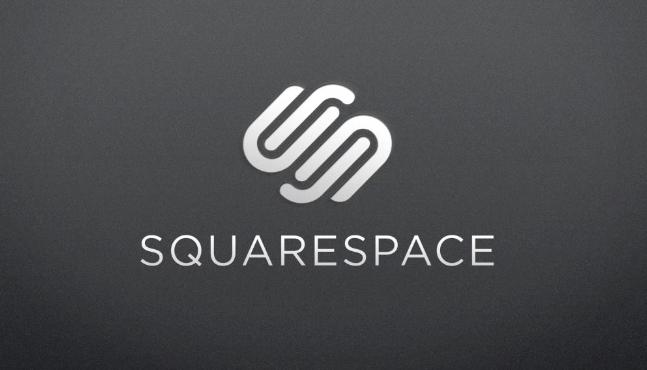 Squarespace is a a really powerful platform to create your own website with that offer more advanced tools to the regular use as well as advanced website building tools. SquareSpace comes off as very user friendly just like Weebly, and offer a variety of Professional Templates already created. Squarespace has rightfully earned it's place on the Top 6 Free Blogging Platforms.
As the templates themselves are professional and well setup, the template options are lacking a bit, and for those who are interested in going towards the eCommerce direction will find themselves disappointed with only a few tools to work with. Those who also like to dig deep into HTML and customize will be disappointed due to the lack of access to editing. SquareSpace stands strong in creating static websites over responsive ones.
-Not Free ($8 – $24/month)

-Can include Custom Domain/Hosting

-Limited Themes & Layouts

-100+ Plugins available

-Mobile Friendly

-SEO Applicable

-Offers great features

-Ideal for Beginners & Businesses
CONCLUSION:
Now, all of you have different website needs and tools that you prefer. If your path is wanting to blog, WordPress is by far the best option you can choose just because of the customization alone. Yes, to get the most out of it you're going to need a domain + hosting but if you're wanting to solely go entirely free, Blogger would be your next best bet.
If your desire is to showcase your professional portfolio, or just build a website for your business than Wix would be a great choice to start. For those going into eCommerce, WordPress also has a great amount of customization you can go into but Weebly would probably be the best choice for that. These are the best Top 6 Free Blogging Platforms.
Let us know in the comments below what you think and what platforms you like the best & why!
---
Be Sure To Check Out:
TOP 10 WordPress Plugins You NEED To Have!
27 Ways To Get Quality Backlinks
Digital Marketplaces: 5 Hot Places To Sell Your Products
Brand Establishment & Promotion in 7 steps
Marketing & Designing for around 10 years, Josh Nanocchio is the founder & CEO of MarketHydra. Josh has been professionally writing, designing and marketing for years, and wants to bring that premium quality to his blog, MarketHydra.
Latest posts by Josh Nanocchio (see all)