In 2016, digital marketplaces that house digital products are some of the major cash crops for digital marketers! We've all seen the vast amount of guides, in-depth marketing courses, software, etc online and these marketers are making a killing selling them. There are many big marketing marketplaces that allow you to sell your products online for a nice penny, as well as create your own sales funnel to reap in those extra profits.
Today, we're going to show you 5 of the some of the best places to sell your digital goods online! These are all powerful marketplaces with lots of rabid buyers who are looking for the next best thing to check out. Don't have a product? That's okay. You can still use these platforms if you offer services like: SEO, Design, etc.
YOU CAN ALSO CHECK OUT THESE DIGITAL MARKETPLACES & MORE ON OUR RESOURCES PAGE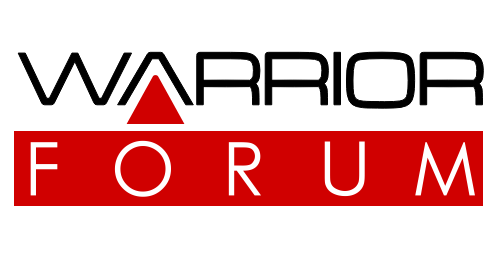 Warrior Forum

_________________________________
The Warrior Forum remains the epitome of all things internet marketing. This forum is actually one of the oldest and most notable marketing forums/marketplaces on the internet. There's been thousands of products sold on here and many marketers can easily post their own product to sell for a small $20 fee. (Most make their money back easily from selling.) Warrior Forum is the biggest digital marketplace, for marketers and people in the make money niche.
The warrior forum allows you full on sales analytics, close seller-to-customer FAQ and relations and more! It's really as simple as uploading your product and posting your thread with your sales copy in it and viola! Your thread will go live, which means sales will go live. Lots of product customization options as well. Definitely would recommend the Warrior Forum if you have services or products you want to get out there and sell!
Warrior Plus___________________________________
Similar to the Warrior Forum, Warrior Plus is pretty much just an online marketplace with pretty much no interaction with clients. You have a nice dashboard to where you can check out your affiliate stats/seller stats and apply to affiliate for products or upload your own products and or sales funnels.
Warrior Plus allows the user to harvest an army of affiliates to promote their products. You can also host and sell your own products. It's a different medium than the Warrior Forum, and is best used in conjunction with the Warrior Forum. You can however just make good use of Warrior Plus alone and see sales through the marketplace.
Other great features Warrior Plus has is deals of the day, which enable certain products to be featured based on their sales as well as a JV Center, affiliate contests, alerts and notifications when you make a sale, detailed analytics on your own products and affiliate stats, etc.
JV Zoo________________________________________
JVzoo stands as another big digital marketplace giant. It's kind of like the brother of Warrior Plus where it's more of just a marketplace with little to no interaction with customers or sellers. JVzoo remains one of the most diverse Digital marketplaces, along with Clickbank.
JVzoo offers many of the same great features as Warrior Plus does and should be used along with Warrior Plus if you're looking to get your goods out there with all the same tools you would need to kick some serious behind!
ClickBank_____________________________________
Clickbank is a little bit different than the previous 3. Unlike the other 2 which are just about being pure marketplaces and the other being a forum/marketplace, Clickbank is a giant Affiliate network in which you can find a horde of amazing affiliate products to promote. You can also set yourself up a really nice seller account for a fee of $50. Once you've completed that, you can sell your own products. There are tons of affiliates on Clickbank to promote for you. Clickbank is one of the bigger digital marketplaces.
Clickbank is an amazing platform to round up a ton of affiliates. There are a plentiful amount of affiliates. To make the most out of Clickbank, you should have multiple products to sell, first. You should use all these selling mediums, in our opinion.
Digital Point___________________________________
Last, but not least is Digital Point. Like Warrior Forum, It's another forum/marketplace for you to sell your products and services to.  Just like the Warrior Forum, there's plenty of room to ask questions. You can ask about marketing strategies, or even do some research of your very own!
Digital Point features a very sophisticated bidding system for selling adspace. By putting up your website, you're allowing advertisers to bid for adspace. It works like a typical bidding system in which you get to choose the highest bidder. Digital Point is one of the older digital marketplaces.
CONCLUSION

__________________________________
Being a digital marketer for years and having created well around 25 products, I have used all of the above platforms. The best strategy to making a lot of sales is to use all of the above platforms. Don't limit yourself to just one!
Let us know what you think about selling your products and services online. Which platform do you like the best? Why? Let us know below!
Marketing & Designing for around 10 years, Josh Nanocchio is the founder & CEO of MarketHydra. Josh has been professionally writing, designing and marketing for years, and wants to bring that premium quality to his blog, MarketHydra.
Latest posts by Josh Nanocchio (see all)